Yambla
Companies don't compete, their cultures do
Our Vision
Companies don't compete, their cultures do. At Yambla, we believe that the only way to build sustainable companies is by making innovation an essential part of the company culture. It's not just about ideas, it's about empowering every employee to take ownership and innovate.

Our mission is to change the way companies work by providing social innovation management software which impacts the company culture by transparently managing the company's innovation process and turning it into a simple, social and addictive experience.
Leadership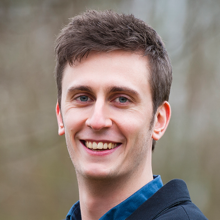 Yoeri Roels
Founder, CEO
Yoeri is an experienced Software Architect and has a passion for well-executed ideas. This combo allows him to gauge business goals and steer Yambla to uncharted territories.


Jordan Vermeir
Founder, CTO
Jordan has a lifetime experience as Technical Lead. His passion for future-proof development is the driving force behind the agility of the Yambla products.


About the name and logo
The name 'Yambla' is derived from the word 'Shambhala'.
Shambhala is a mythical kingdom mentioned in various ancient texts, said to be hidden somewhere in Inner Asia, close to Tibet. It is said that Shambhala was a society that strongly believed that there is a natural source of radiance and brilliance in the world.

The Yambla logo stands for ultimate simplicity.
We commit ourselves to simplicity in everything we do, from our product design to our communication and company culture. We like to keep things simple, because simplicity is the ultimate sophistication.
Powering Collaborative Innovation worldwide.
Request a Demo Now!
Trusted by some of the world's smartest companies